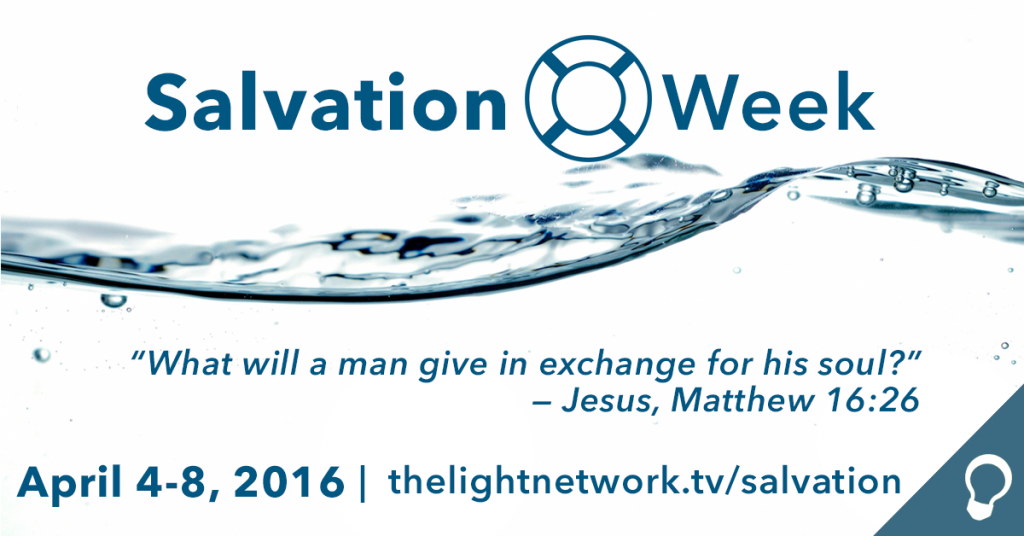 Join us for a special week of The Light Network's podcasts emphasizing salvation. As with all of our podcasts, you can expect our discussion of this theme to be biblical, practical, and engaging.
Salvation week is April 4-8, 2016. During this week, our podcasts will be covering salvation from each show's respective niche. Each episode will be archived on this page as it is released.
Also, check out this great video from our friends at House to House, Heart to Heart.