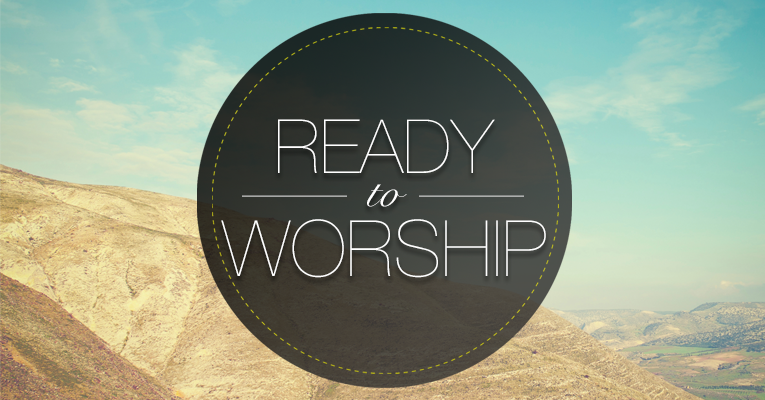 Podcast: Play in new window | Download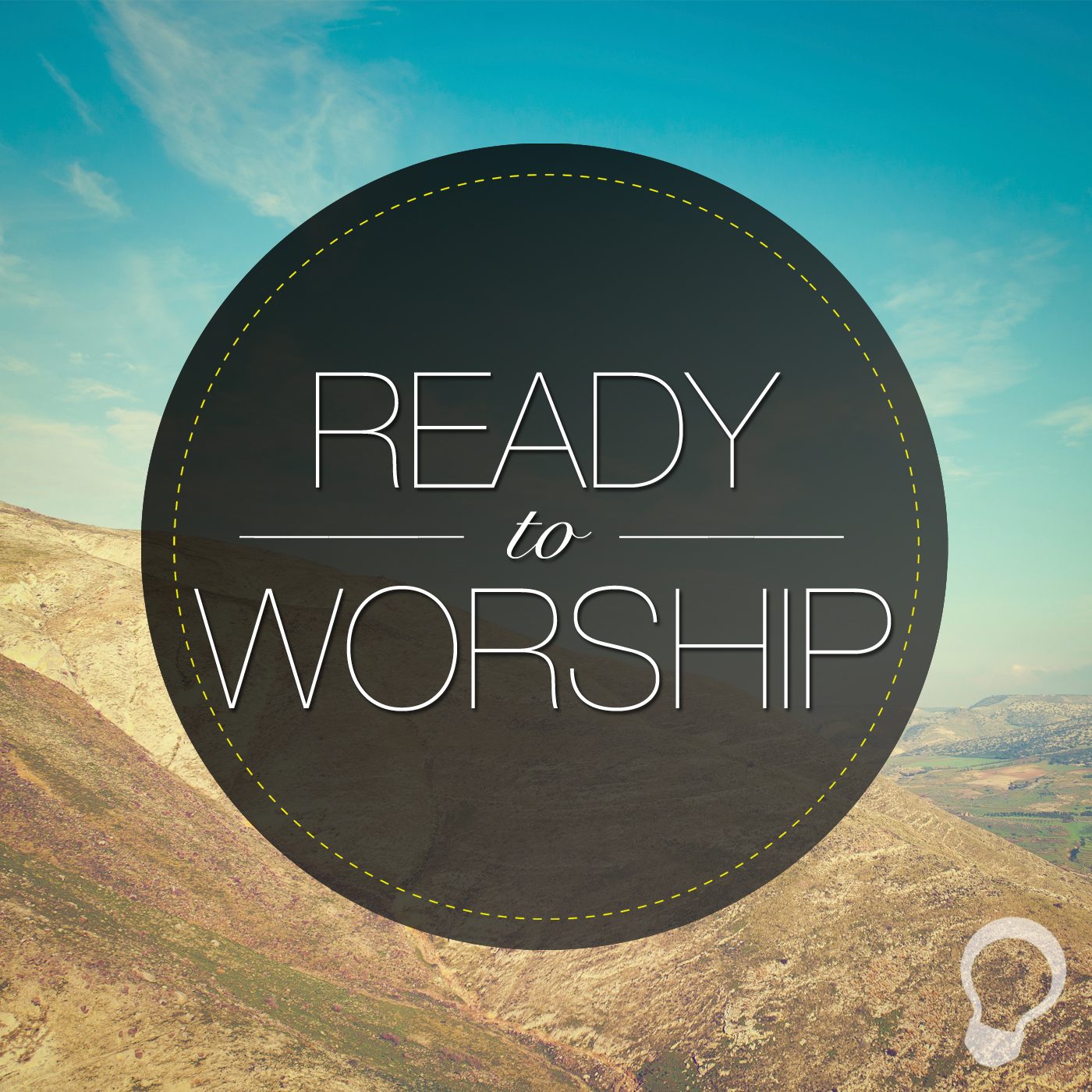 Season 2, Episode 17
For Friday, December 11, 2015
"God Demands Our Worship"
HOST: Wade Webster
Show Notes:
Not only does God desire and deserve our worship, He demands it. Worship is a  must (John 4:24). Understanding that worship is a weekly requirement of God helps us to give it the priority that it needs to have in our lives. As we get ready to worship this week, let's make sure that we begin our week with worship.
Episode Transcript:
"The woman saith unto him, Sir, I perceive that thou art a prophet. Our fathers worshipped in this mountain; and ye say, that in Jerusalem is the place where men ought to worship. Jesus saith unto her, Woman, believe me, the hour cometh, when ye shall neither in this mountain, nor yet at Jerusalem, worship the Father. Ye worship ye know not what: we know what we worship: for salvation is of the Jews. But the hour cometh, and now is, when the true worshippers shall worship the Father in spirit and in truth: for the Father seeketh such to worship him. God is a Spirit: and they that worship him must worship him in spirit and in truth" (John 4:19-24). 
Not only did Jesus make clear to the Samaritan woman that worship is that which God desires and deserves, He made clear that worship is that which God demands.  Notice that he referred to true worship as a "must" (John 4:24).  The word "must" means "it is necessary." It refers to that which is "binding" (Strong's #1163).  As the Creator (Rev. 4:11), the Sustainer (Heb. 1:1-3), & the Redeemer of man (Rev. 5), it is God's right to demand certain things of man.  Because of who God is and because of what He has done, it is man's whole duty to "fear" him and to "keep His commandments" (Eccl. 12:13).  The word "fear" refers to "reverence" and means "to venerate, to worship God" (Wilson's 159).  In life as well as in worship, man must reverence God as his Maker, Sustainer, and Redeemer.  Obviously, we are not ruling out the free will of man. Just like Adam and Eve in the Garden of Eden, man makes the choice as to whether or not he will obey the commands of God (Gen. 3).  As you know, God does not force man to serve or worship Him.  However, He does make clear the rewards of obedience and the wages of disobedience.
To better understand the necessary and binding nature of true worship, let us consider other passages which also employ the word "must": 
It was a must that Jesus go to Jerusalem, suffer, die, and rise again the third day (Mt. 16:21; Mk. 8:31; Lk. 9:22; 17:25; 22:7; 24:7; John 3:14; 12:34; 20:9; Acts 17:3).  It was necessary in order to fulfill the Scriptures(Mk. 14:49; Lk. 22:37; 24:44), to usher in the New Testament (Heb. 9:16), and to provide man with the remission of sins (Heb. 10:3-4; Mt. 26:28).
It was a must that Nicodemus be "born again" (John 3:7) and it is a must that we are baptized for the remission of our sins (Saul – Acts 9:6; 22:16; Philippian Jailor – Acts 16:30-34).  
It is a must that we all appear before the judgment seat of Christ so that we may receive the things that we have done in our bodies whether they are good or bad (2 Cor. 5:10).  
It is a must that those who serve as elders (1 Tim. 3:2, 7; Tit. 1:7) and as deacons meet certain qualifications (1 Tim. 3:8, 11).  The qualifications are not mere suggestions.  They are requirements.
It is a must that the mouths of false teachers be stopped (Tit. 1:11).  Paul would not suffer them even for an hour (Gal. 2:4)
It is a must that we believe that God exists and that He is a rewarder of them who diligently seek Him (Heb. 11:6).  Unless we believe that Jesus is the Son of God, we will die in our sins (John 8:21).
Although there are many other "musts" that we could have noted in scripture, these examples should be enough to impress the honest searcher of the meaning of the word "must."  We should be able to say with certainty that God demands true worship.
Since God has specified that certain acts of worship are limited to the first day of the week, such as giving (1 Cor. 16:1-2) and the Lord's supper (Acts 20:7), it is essential that we meet on that day to engage in those acts of worship.  To willingly fail to do so, would be to violate God's requirements for worship.  We are required to assemble with the saints to worship God.  In the book of Hebrews, we read,  "Not forsaking the assembling of ourselves together, as the manner of some is; but exhorting one another: and so much the more, as ye see the day approaching.  For if we sin wilfully after that we have received the knowledge of the truth, there remaineth no more sacrifice for sins, But a certain fearful looking for of judgment and fiery indignation, which shall devour the adversaries.  He that despised Moses' law died without mercy under two or three witnesses:  Of how much sorer punishment, suppose ye, shall he be thought worthy, who hath trodden under foot the Son of God, and hath counted the blood of the covenant, wherewith he was sanctified, an unholy thing, and hath done despite unto the Spirit of grace?" (Heb. 10:25-29).  In the context, the Hebrew writer moves from the sacrifices of the Old Testament to the sacrifice of Christ.  Further, the writer moves from the service of Old Testament priests to the service of New Testament priests.  As you know, we as Christians are priests (1 Pet. 2:9).  Just as the Old Testament priests were to be faithful to their calling, we are to be faithful to ours (Heb. 10:21-23).  We are not to forsake or "desert" the assembling of the saints (Strong's #1459).  Sadly, when we come together there are often many who are awol or absent from the assembly.  Not only is this true of the assembly on the first day of the week, but it is also true, and often times more evident, at the mid-week assembly.  Although the primary import of this passage may be the first day of the week assembly, I believe that it also includes the mid-week assembly.  When the saints assemble, you and I are supposed to be there.  
This is cemented even further into place when a congregation is overseen by elders.  If the elders who are watching out for my soul and your soul deem it expedient and profitable to have a mid-week service, it is your place and my place to submit to their oversight and leadership (Heb. 13:17).  Sadly, many disregard the Sunday night and Wednesday night services.  Those who miss these two services really miss a great deal.  A few years ago I came across a sermon by Delamar Owens entitled "What Does The Sunday Morning Christian Miss?"  In this sermon, Brother Owens listed the following things on which the Sunday Morning Christian misses out:
Information – When the saints meet God's word is studied.  Those who are present learn about God, Christ, the church, Christian living, heaven, and a host of other subjects (2 Tim. 4:2).  To miss the services is to miss out on this information. While it is true that an individual is able to study their Bible at home (2 Tim. 2:15), there is a great benefit derived from being in a Bible class.  Often, the teacher has put in special preparation to teach the class.  The teacher may have books and resources that are not available to an individual at home.  Also, those in the class may ask questions or over insights that an individual may have never considered.
Association – Our Lord promised that whenever two or three were gathered together in His name that He would be in the midst of them (Mt. 18:20).  No doubt, everyone remembers how Thomas missed out on the first time that our Lord appeared to His disciples (John 20:24-25).  To his credit, the next time he was there (John 20:26).  We can learn a great lesson from him.  In addition to association with our Lord, we get to fellowship with brothers and sisters in Christ (1 John 1:7).
Edification – We often speak of the assembling of the saints as an opportunity to charge our spiritual batteries.  As you know struggling against Satan and sin can really zap your strength.  The assembling of the saints gives us an opportunity to recharge and stay strong spiritually (1 Cor. 14:12; Eph. 4:16).
Immunization – As you know we are living in a sin-sick world.  Coming together to study God's word helps to stay healthy.  The psalmist wrote, "Thy word have I hid in mine heart, that I might not sin against thee" (Psa. 119:11).  By taking heed to God's word, young and old can stay pure (Psa. 119:9; John 15:3).
Confirmation – Not only do we add to our knowledge of God and His word when we assemble with the saints, we also further establish or confirm within our minds what we already know (Acts 14:22; 15:32; 2 Pet. 1:12; Jude 5).  Attending the services helps us not to forget the truth.
Jubilation – The assembling of the saints is a happy occasion.  It provides us with the opportunity to rejoice in our salvation and to share in one another's joy (Rom. 12:15; 1 Cor. 12:26).  By being present we have the special privilege of sharing in the joy of those who are baptized and of those who are restored (Acts 8:39; Lk. 15:7, 10). 
Not only does the person who misses the Sunday night and Wednesday night services miss out on certain things, I believe that they also violate God's command to assemble.  Notice that the context connects a forsaking of the assembling with sinning willfully (Heb. 10:26).  I don't know of a more willful sin that a person could commit than to decide not to assemble with the saints to worship God.  
 As we get ready to worship this week, let's remember that God not only desires and deserves our worship, he demands it. He has commanded His children to assemble together to worship and praise His name.  
Your Feedback
Email: wade@thelightnetwork.tv
Voicemail: 903-26-LIGHT (903-265-4448)
If you enjoyed the show, please rate it on iTunes and write a brief review. That would help tremendously in getting the word out! Thanks.
Previous Episodes
Subscription Links