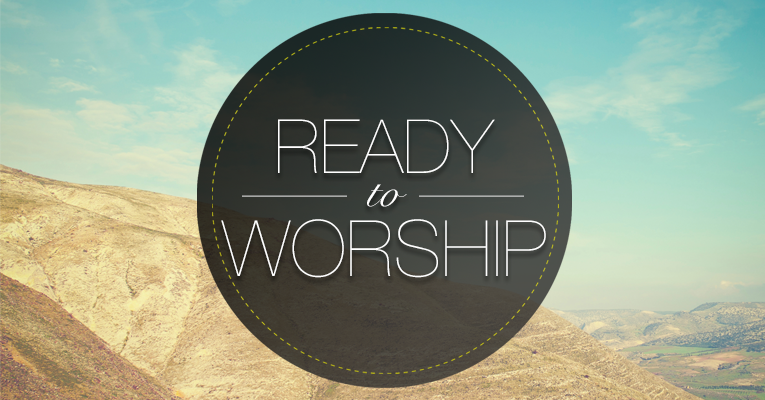 Podcast: Play in new window | Download
Ready to Worship Season 5, Episode 5 for Friday, February 24, 2017
Usually, the word boasting carries a negative connotation with it. Much of the boasting that is done is prideful and presumptuous however, there is one kind of boasting that is good. It is boasting in praise of God. The psalmist equating this kind of boasting with worship (Psa. 34:1-3). In this podcast, we will consider the boasting that is a part of acceptable worship.
Transcript
Probably, the word boasting carries a negative connotation for most of us. No doubt, we've all heard someone boast about their money or their accomplishments. Likely, all of this boasting falls under the category of pride.
Other boasting falls under the category of presumption. Solomon wrote, "Boast not thyself of tomorrow; for thou knowest not what a day may bring forth" (Prov. 27:1). It is foolish to boast about the future because the future is uncertain. In the New Testament, James compared life to a vapor that appears for a little while and then vanishes away. He warned brethren not to make future plans without conditioning those plans on God's will. He called that kind of boasting a sin (Jam. 4:13-17).  
Although much of the boasting that is done by men is prideful and presumptuous, there is a boasting that is acceptable.  It is boasting that is praise. In the thirty-fourth psalm, David invited other saints to join him in boasting in the Lord. We read, "I will bless the Lord at all times:  his praise shall continually be in my mouth. My soul shall make her boast in the Lord:  the humble shall hear thereof, and be glad. O magnify the Lord with me, and let us exalt his name together" (Psa. 34:1-3). The Hebrew word translated as boast means "to glory, make one's boast" (1984). I am reminded of what Paul said about the cross. "But God forbid that I should glory, save in the cross of our Lord Jesus Christ, by whom the world is crucified unto me, and I unto the world" (Gal. 6:14). Paul was not going to boast or glory in anything other than the cross.  David was saying the same thing about the Lord. He combined boasting with the actions of blessing, praising, and magnifying God. Personally, before meditating on this passage, I had never thought of boasting as worship. Yet, it makes sense that it is. Boasting reveals the heart. As you know, out of the abundance of the heart, the mouth speaks (Mt. 12:34). Boasting reveals what a man values or treasures (Mt. 6:21). For example, the man that boasts of his wealth, is praising the god that he worships (Mt. 6:24; Col. 3:5). The man that boasts of his accomplishments, is magnifying himself. He is thinking of himself more highly than he ought to think (Rom. 12:3; Dan. 4:30). Both of these boasts have the wrong aim – money and man, silver and self. However, the man that boasts in the Lord, is revealing that he values or treasures or loves the Lord.  He is revealing that God is the object or aim of his worship. He is revealing that he has the right aim or object in his worship (John 4:23-24). 
As we get ready to worship this week, let's make our boast in the Lord. He is only one worthy of our praise, glory, and boasting. 
Links
Your Feedback
Email: mail@thelightnetwork.tv
Voicemail: 903-26-LIGHT (903-265-4448)
If you enjoyed the show, please rate it on iTunes and write a brief review. Doing so helps us spread the word about the show! Thank you!
Subscription Links