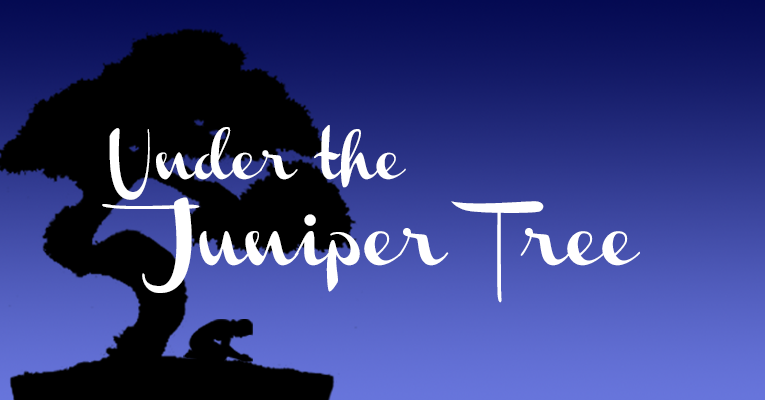 Podcast: Play in new window | Download
Under the Juniper Tree Season 5, Episode 4 for Thursday, February 23, 2017
1. Think before you speak
·         Pro. 16:32  He that is slow to anger is better than the mighty; and he that ruleth his spirit than he that taketh a city.
·         Alexander the Great is known for being one of the greatest conquerors in history — he couldn't conquer his anger. — Instead, he slew one of his best friends.
·         It is easy to speak up and let someone have it but the reality is that we are doing more damage by just reacting out of anger.
2. Step Away from the Situation
·         Take a break from the situation.
·         It could be a few moments of quiet to better help you prepare for what is going to happen.
·         Do it when you start to feel angry so that you do not blow up.
3. Once you're calm, express your anger.
·         But do so in a way that is nonconfrontational.
·         Stick with "I" statements.
·         Identify possible solutions.
·         State everything in a way that does not hurt or control.
4. Get Some Exercise
·         Fact: Physical activity helps reduce stress.
·         Go for a walk or a jog. Do some yard work.
5. Relaxation Skills
·         Look into Deep Breathing Exercises
·         Listen to music, write in a journal
·         Yoga
·         Never forget taking time with God in reading His Word and Prayer
6. Be Willing to Forgive
·         Forgiveness is a strong thing.
·         Eph 4:31-32  Let all bitterness, and wrath, and anger, and clamour, and evil speaking, be put away from you, with all malice:  (32)  And be ye kind one to another, tenderhearted, forgiving one another, even as God for Christ's sake hath forgiven you.
7. Get Help if You Need It
·         Do you have an issue with anger?
·         You may need to seek anger management to help learn how to control things.
Links
Your Feedback
Subscription Links