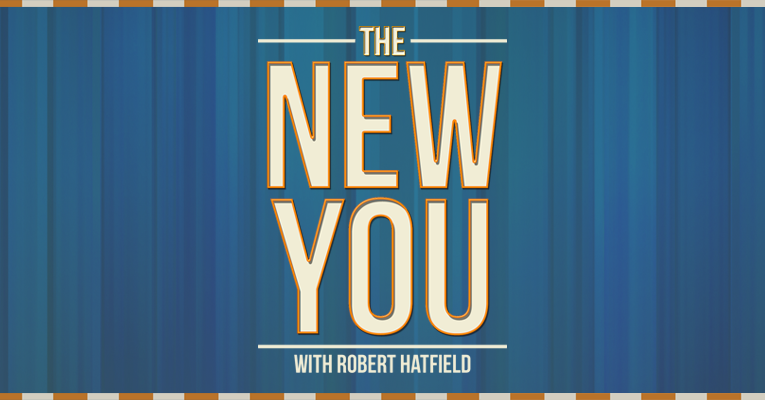 Podcast: Play in new window | Download
The New You Season 4, Episode 2 for Tuesday, August 9, 2016
See the episode transcript below.
Links
Your Feedback
Subscription Links
Episode Transcript
Welcome to The New You, where we focus on maintaining and accentuating the new that Christ has created in you. I'm Robert Hatfield, and here is today's Scripture:
You shall love the LORD your God with all your heart, with all your soul, and with all your strength. And these words which I command you today shall be in your heart (Deut. 6:5-6).
When Jesus was asked which is the greatest command, it was with this passage that Jesus replied. Known as the shama (the Hebrew word for "hear," which is the first word in Deuteronomy 6:4), this section of the Old Testament was well known and very well respected by the Jews. It taught them that God expected their undivided love if they were going to acceptably follow Him. Jesus' use of the same passage in Mark 12 reminds us that God still expects our undivided love.
This is the greatest command: to love God with all of your heart, soul, mind, and strength (Mark 12:29-30). It's interesting to note that when Jesus said to love God with all your heart, He used Greek words that mean to love God out of your entire heart, out of your entire soul, out of your entire mind, and out of your entire strength.
The point is that God demands not only an undivided love, but an unrestrained love. With that in mind, let's make two observations about what our love for God should be. First, this love should be everything. Second, this love should be everywhere.
This love is everything.
Jesus listed those four areas of ourselves that are to be used in loving God. The heart involves the emotions (feelings, desires, and affections). The soul is the essence of life, your being. The mind obviously involves your thoughts. The strength has to do with the effort you give to loving God.
Ultimately, these four areas comprise my everything. It's no wonder, then, that the psalmist exclaimed,
Bless the LORD, O my soul;
And all that is within me, bless His holy name (Psa. 103:1)!
Remember from yesterday's study that this kind of love is intentional and active. It doesn't come by accident; it is cultivated and matured. Also, pay special attention to the words with which Jesus surrounded the four areas with which we love. We are to love God with all, that is, out of the entirety of our hearts, our souls, our minds, and our strength. This sheds new light on the idea of being a "living sacrifice" (Rom. 12:1), reminding us that we are to literally fill ourselves with godliness (Titus 2:11-12).
This love is everywhere.
Returning to Deuteronomy 6, the passage Jesus quoted, we notice that Moses commanded the children of Israel to put these important words in their hearts (Deut. 6:6). In other words, let loving God become your life. We tend to talk about the things that are the most important to us, don't we? So Moses told the Israelites to talk about God's love. Talk about it when you're at home and when you're away from home; in the morning and at night (Deut. 6:7). Moses even told them to post the shama around the house as a gentle reminder of this important command.
If you were in my study, you would notice as you left a piece of paper that has been taped to the door frame to the right of the door. On that paper is several paragraphs, handwritten in blue ink. It's the shama, Deuteronomy 6:4-9. I leave it there to remind me to love God with every part of my being. It's a welcomed reminder as I look up from my desk and as I leave my study to go minister to my brothers and sisters in Christ or as I leave to go home for the day. I wrote it by hand rather than typing it or copying it from Bible software because and pasting it into a document because I tend to remember the things that I write out.
Let's wrap it up: We cannot afford to miss this. Jesus said, "This is the first commandment" (Mark 12:30). Loving God with all of my heart, soul, mind, and strength will lead me to an unrestrained love. The goal is that every part of me is filled with God's love. I want to empty me of myself and fill myself with God's love.
Now we begin to see why Jesus would say that this command is the greatest of them all. The reason is because this one encompasses all of the others. Loving God with all of my heart, soul, mind, and strength will lead me to employing my thoughts, my body, my time, and my talents to glorifying God.
The greatest command is one of undivided love and unrestrained love for God.
Thanks for listening to The New You. This podcast is brought to you by The Light Network. Visit us online at thelightnetwork.tv. You can follow us on Twitter by going to twitter.com/newyoupodcast. Subscribe to this podcast in iTunes or the Google Play Store to automatically receive each new episode. I'll meet you tomorrow on The New You.