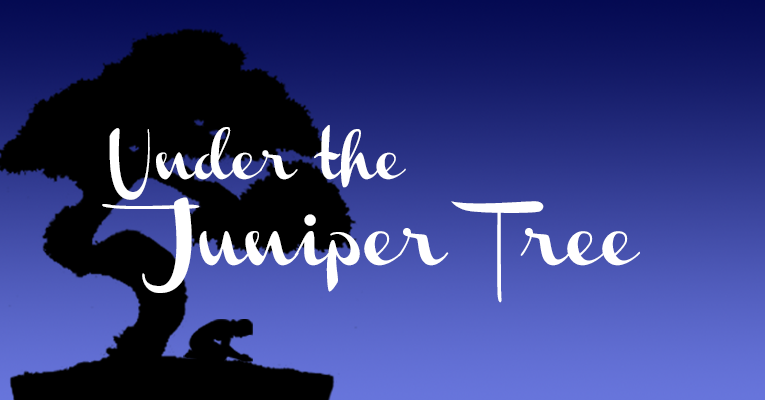 Podcast: Play in new window | Download
Under the Juniper Tree Season 4, Episode 13 for Thursday, December 22, 2016
(Psa 61:5)  For thou, O God, hast heard my vows: thou hast given me the heritage of those that fear thy name.
God had heard the Psalmists vows. That is, God knew that the Psalmist had made the decision to be true to God.

There is a great blessing in knowing that God hears our prayers.

God had given him the heritage.

Heritage pertains to heirship and the blessings found in it.

Saints are described as those who fear the name of the Lord. That means we are reverent worshippers. We stand in awe of the Lord and His authority. We treat Him as we do a parent – fearfulness of offending Him.
(Psa 61:6)  Thou wilt prolong the king's life: and his years as many generations.
This does not mean that he would have a long life, but rather that he would be allowed to live. Death may threatened this one, but God would preserve him. The Psalmist can remember moments when death had come his way and the protection he received.

He would be able to see generation after generation after generation.

Some view this and the following verse as dealing with Christ.

Christ is a king whose life is eternal and His years has lasted for more generations than any king upon the earth.

There is an uplifting power of prayer.
(Psa 61:7)  He shall abide before God for ever: O prepare mercy and truth, which may preserve him.
He will abide with God forever.

He will sit on the right hand of the majesty of God.

O Prepare mercy and truth

Those who attend to this king will recieve mercy and truth.
(Psa 61:8)  So will I sing praise unto thy name for ever, that I may daily perform my vows.
Due to the facts above, the Psalmist would ever sing the praises of God, even in times of distress.

He understood that his prayer would be answered, one way or another, by God and so he would keep singing!

If God is the One Who adds our days, how are we devoting them to Him?
Links
Your Feedback
Subscription Links