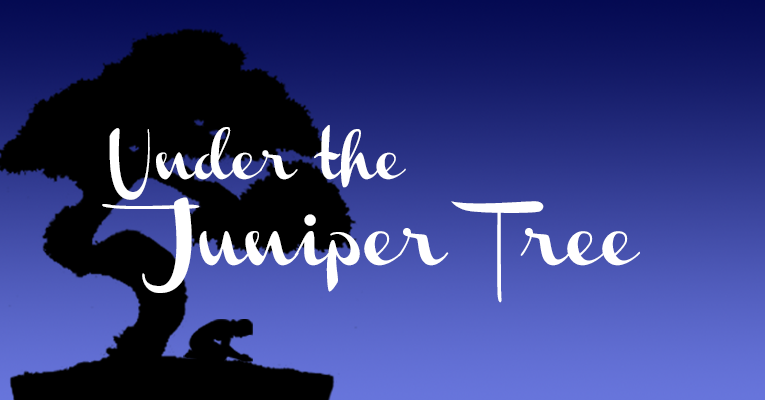 Podcast: Play in new window | Download
Under the Juniper Tree Season 4, Episode 11 for Thursday, December 8, 2016
(Psa 61:1)  To the chief Musician upon Neginah, A Psalm of David. Hear my cry, O God; attend unto my prayer.
The word cry can refer to a shout of triumph or joy. In this instance, it is a reference to prayer. This may refer to an audible prayer. Consider the Psalmist at this moment. He is deeply distressed by everything which is going on in his life, so he resolves to cry aloud in anguish to God.

The Psalmist is in such distress that he begs for an audience with God. Christians understand that we DO have access to that throne of mercy and grace (Heb. 4:16; Eph. 3:12).

He asks God to give ear to the prayers. In the midst of the all of the troubles he is facing, He takes his problems to God. He's also asking God to, "answer as your wisdom sees fit." The Christian can have the same thought process as the prayers of the saints are pleasing to God (Psalm 141:2).
(Psa 61:2)  From the end of the earth will I cry unto thee, when my heart is overwhelmed: lead me to the rock that is higher than I.
 

No matter where he was, he would lift up prayers to God. 

Even though he was at the end of the earth, he endeavored to approach Him. He would cry out for the ear of His Lord. Where does He pray, in banishment. When? When overwhelmed. How? He cried.

In this moment and in other instances, the Psalmist found himself overwhelmed. The word overwhelmed refers to being covered by a garment or darkness. So, the idea here would be being surrounded by the darkness of life. He viewed no light around. He was completely shrouded in blackness. Sometimes life is like the oceans that sweep over and submerge the sands. We feel helpless. We should pay attention to the Psalmist and his reaction to these moments.

To a rock – to a place of refuge or safety. The allusion is that God is the rock or the place of safety (Psalm 18:2).

The Psalmist alone is powerless.

The Psalmist begins the Psalm by saying, "When I Am Overwhelmed I Will…Pray to You."

Prayer is an important aspect of our Christian lives. We should never fear going to God in prayer. There is a fear that may reside in our hearts thinking, "Surely, God is tired of hearing from me." Remember Luke 18:1-7 while focusing on verse 7.
Links
Your Feedback
Subscription Links