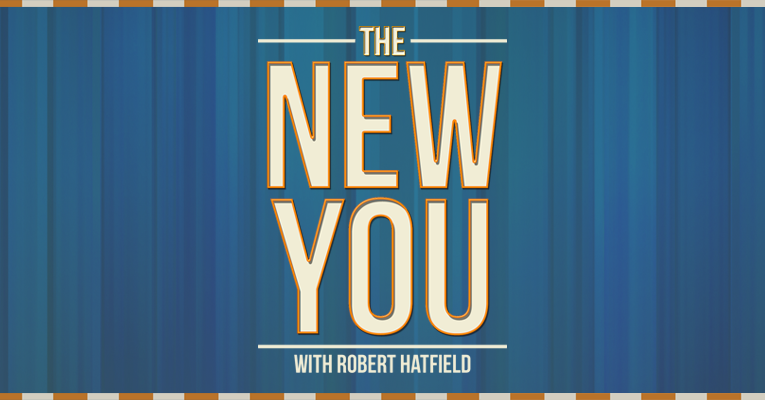 Podcast: Play in new window | Download
The New You Season 4, Episode 4 for Thursday, August 11, 2016
See the episode transcript below.
Links
Your Feedback
Subscription Links
Episode Transcript
The New You • Season 4, Episode 4
For Thursday, August 11, 2016
"Won't You Be My Neighbor?"
Welcome to The New You, where we focus on maintaining and accentuating the new that Christ has created in you. I'm Robert Hatfield, and here is today's Scripture:
Let nothing be done through selfish ambition or conceit, but in lowliness of mind let each esteem others better than himself. Let each of you look out not only for his own interests, but also for the interests of others (Phil. 2:3-4).
In Luke chapter ten, a lawyer asked Jesus a question, the essence of which was this: "Whom do I have to love?". Jesus responded by telling him the familiar story of the Good Samaritan.
What's interesting about Jesus' response to the lawyer's question is the fact that Jesus did not directly answer the question. Instead of saying, "You have to love everyone. All people are your neighbors," the Lord told the lawyer to go and follow the example of the Samaritan from the story.
By answering the question in that fashion, Jesus showed us that the question is not "Whom must I love?", but "Am I a good neighbor to others?".
Why Should I Love My Neighbor As Myself?
Why would the command to love others be so important that Jesus calls it the second greatest command? Here are three reason why it is so important.
First, I should love my neighbor as myself in order to obey the greatest command. That greatest command, as we noted earlier this week, is that I must love God with all of my heart, soul, mind, and strength. Remember that this command is the greatest because it encapsulates all other commands (John 14:15). I choose not to lie (Col. 3:9) because I love God with all of my being. I will remain faithful to God even it means death (Rev. 2:10) because I love God. I will love my neighbor as myself because I love God with all of my being.
Love for God and acts of obedience are linked. Paul brings it all together in Romans 13, where in verse eight he says, "Owe no one anything except to love one another, for he who loves another has fulfilled the law." He goes on to say that all of the commandments are summed up in this saying, " You shall love your neighbor as yourself" (Rom. 13:9).
I must not miss the point of this Scripture. This passage tells me that I cannot go through live not caring about how I treat other people – even strangers. I must love my neighbor in order to love God.
Second, I must love my neighbor as myself to be the good in my neighborhood. The Samaritan of Jesus' story is never called "good" by the Lord. We call him good – and rightly so – because what he did was good. That's why Jesus commanded that lawyer to follow the Samaritan's example.
The Samaritan saw a need and he, himself, helped that injured man. He didn't wait for a church ministry or a community initiative; he helped. Church ministries and community programs are great, but the second greatest command is not limited to those kinds of activities.
Third, I must love my neighbor as myself because I cannot afford not to care. What the Samaritan did in helping his neighbor wasn't cheap. It cost him first aid resources to help the man's wounds. It cost him physical energy as the Samaritan put the man on his own beast (implying that the Samaritan walked). It cost him two denarii (which Wayne Jackson says would be about three weeks of care at the inn), with a promise to pay the difference when he returned.
Jesus said, "It is more blessed to give than to receive" (Acts 20:35). The Samaritan was not afraid to give, and we shouldn't be either. I know some people are looking to take advantage of us, and we must be good stewards of our resources. Further, we do not want to be an enabler to someone's evil lifestyle. On the flip side, though, we shouldn't be suspect of every person in need just because some are crooked.
Let's wrap it up: How do I love my neighbor as myself? As we said yesterday, sometimes we can overcomplicate simple things. You will obey the second greatest command by looking for the needs of others. Don't be selfish; focus on other people's needs.
What we are studying today – loving your neighbor as yourself – is not something that anyone masters. This is life – day to day life. Every day we have opportunities to love our fellowman. When we do so, we also show our love for God.
Thanks for listening to The New You. This podcast is brought to you by The Light Network. Visit us online at thelightnetwork.tv. You can follow us on Twitter by going to twitter.com/newyoupodcast. Subscribe to this podcast in iTunes or the Google Play Store to automatically receive each new episode. I'll meet you tomorrow on The New You.