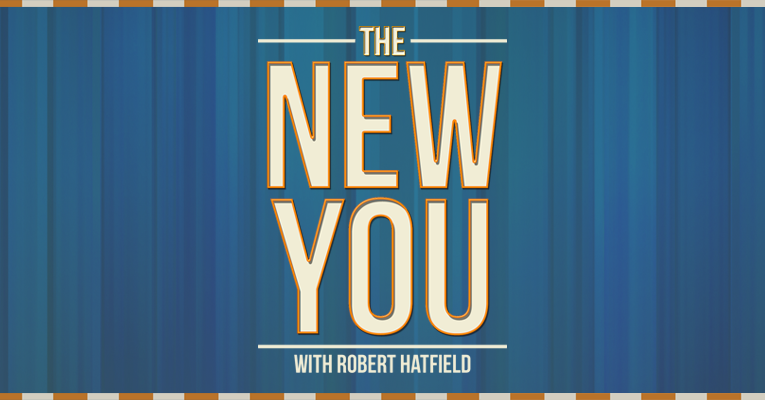 Podcast: Play in new window | Download
The New You Season 4, Episode 1 for Monday, August 8, 2016
See the episode transcript below.
Links
Your Feedback
Subscription Links
Episode Transcript
Welcome to The New You, where we focus on maintaining and accentuating the new that Christ has created in you. I'm Robert Hatfield, and here is today's Scripture:
Jesus answered him, "The first of all the commandments is: 'Hear, O Israel, the LORD our God, the LORD is one. And you shall love the LORD your God with all your heart, with all your soul, with all your mind, and with all your strength.' This is the first commandment" (Mark 12:29-30).
This week, we're going to focus on THE most important part of being a Christian: love.
That's a bold statement, isn't it? Can I really say that one passage is greater than another? Someone may say, "I thought the greatest thing was true doctrine." Someone else might say, "I thought the greatest thing was tolerance for all or social justice or caring for the planet." Why is LOVE the most important?
The answer is simple: because Jesus said so.
When He was asked which commandment is the first of all, Jesus responded with the text that we noted a second ago. He said that love for God is the foremost of all of the commands. Let's unpack this a little bit.
Jesus' response to that scribe was a quote from the Old Testament, a passage with which the scribe would have been very familiar. The citation is Deuteronomy 6:4-9, and in Jewish tradition this was the first prayer that children learned to pray. Every adult said this first thing in the morning and last thing at night. It was read or recited at almost every Jewish religious service.
Deuteronomy 6:4-9 came to be called the shama because shama is the Hebrew word for the first word in Deuteronomy 6:4: "Hear." In Hebrew culture, hearing and doing were strongly associated. For the Jew, hearing was much more than a mental activity; it involved applying what you heard.
Think about it like this: say a mom tells her child to clean his room. A few minutes later, the mother passes by the living room and there's her son, still sitting in front of the TV. The mother may ask, "Did you hear me?" See, the mother expected the son to both hear and respond in action to what he heard.
God expects the same of His children. Moses told them, "Hear, O Israel" (Deut. 6:4). He expected their undivided attention – both in listening to what He said and in doing what He told them to do.
As we continue reading this important passage, it becomes apparent that God's people must do two things in order to carry out the greatest command.
Decide
They had to decide. The Israelites had made the wrong decision in the past, choosing to follow false gods rather than the one, true God. That didn't work out so well for them. Moses reminds them of the truth: "The LORD our God, the LORD is one!" (Deut. 6:4).
The Israelites had to actively, intentionally choose God. This would involve obeying Him. Some people say they love God, but they don't act like it. John reminds us that whoever "says, 'I know Him,' and does not keep His commandments, is a liar, and the truth is not in him (1 John 2:4). They had to decide that they would follow God.
Devote
Next, they had to devote themselves to the one, true God. Moses emphasized that "the LORD is one!" (Deut. 6:4). This meant that the Israelites couldn't pick and choose between God and the false gods of the Amorites or the Canaanites. Once they chose God, they had to commit themselves to no other gods (Deut. 5:6-10).
God hasn't changed. We, too, must devote ourselves fully to Him. God wants our undivided love.
Let's wrap it up: When Jesus quoted the shama in Mark 12:29-30, He used the Greek word agape for love. That Greek word represented a love of the mind, and love that is grounded in admiration and which shows itself by action. 1 Corinthians 13 uses the same word to describe how we TREAT people, not just how we feel about them. True love for God goes beyond feelings for God. You show that you are serious about your love for God by hearing His word and doing what He tells you to do.
If you're going to fulfill the greatest command, you, too, must decide (that is, choose) God. Obey Him in full recognition that when you tried to be your own spiritual guide, it didn't end well. Then, you must devote yourself to Him. You can't pick and choose between God and anything else.
When Jesus said that love for God is the first and greatest commandment, He was referring to the fact that God demands undivided love.
Thanks for listening to The New You. This podcast is brought to you by The Light Network. Visit us online at thelightnetwork.tv. You can follow us on Twitter by going to twitter.com/newyoupodcast. Subscribe to this podcast in iTunes or the Google Play Store to automatically receive each new episode. I'll meet you tomorrow on The New You.