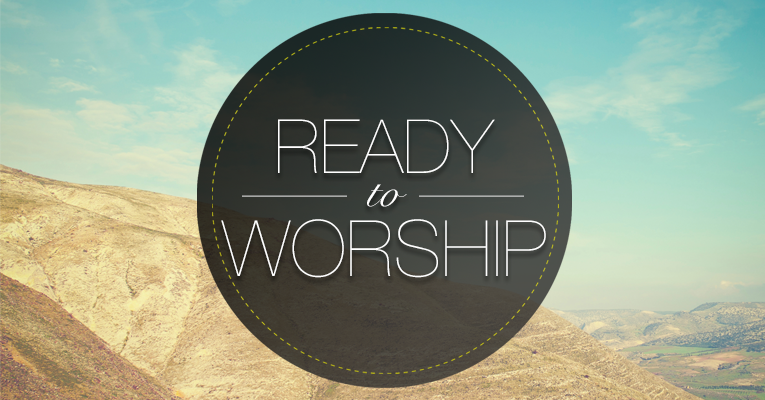 Podcast: Play in new window | Download
Ready to Worship Season 4, Episode 3 for Friday, September 9, 2016
The beloved physician Luke records a woman who had a spirit of infirmity and was bowed together. For eighteen years, she was plagued with this condition. Imagine having an infirmity for eighteen years. Even a small infirmity would wear a person down over this much time. Imagine being bowed together. 
Picture that in your mind for a moment. Imagine how hard it was for her to go anywhere. Imagine how painful this condition must have been. Imagine how people must have stared and pointed. Yet, there she was at worship. 
And he was teaching in one of the synagogues on the sabbath.  And, behold, there was a woman which had a spirit of infirmity eighteen years, and was bowed together, and could in no wise lift up herself. And when Jesus saw her, he called her to him, and said unto her, Woman, thou art loosed from thine infirmity. And he laid his hands on her: and immediately she was made straight, and glorified God. And the ruler of the synagogue answered with indignation, because that Jesus had healed on the sabbath day, and said unto the people, There are six days in which men ought to work: in them therefore come and be healed, and not on the sabbath day. The Lord then answered him, and said, Thou hypocrite, doth not each one of you on the sabbath loose his ox or his ass from the stall, and lead him away to watering? And ought not this woman, being a daughter of Abraham, whom Satan hath bound, lo, these eighteen years, be loosed from this bond on the sabbath day? And when he had said these things, all his adversaries were ashamed: and all the people rejoiced for all the glorious things that were done by him." (Luke 13:10-17)
There are many things that we can learn from this woman. In this study, we want to focus on two things that pertain to worship. 
First, we can learn not to let every little infirmity keep us from worship.
For sure, there are times when we are too sick to come to worship. There are times when we are contagious and should avoid passing our sickness on to others. I think that brotherly love demands that we not share a stomach virus or chicken pox. However, there are many other times when we just have a headache or feel a little puny. Those are certainly times when we should push ourselves to go. If this woman didn't let her condition keep her away, then we should take a serious look at what we let keep us away. If she had let her condition hinder her, she would have missed for eighteen years. When the saints assemble, we should push ourselves to be there. Paul wrote, "And let us consider one another to provoke unto love and to good works: Not forsaking the assembling of ourselves together, as the manner of some is; but exhorting one another: and so much the more, as ye see the day approaching" (Heb. 10:24-25). Clearly, it was not the manner of this woman to miss. She provokes us to love and to good works. 
Second, we can learn the blessings of being with the saints on the day of worship.
We have no indication from the text that this woman came to be healed. We have no indication that she even knew that Jesus was going to be there. She was coming to do what she did every Sabbath. She was coming to remember God and to worship Him. However, because she was at worship, where she was supposed to be, she got to be with the Lord and left far better than she came. She came sick, but she left well. She came bound by Satan, but she left freed by Christ. She came bowed together, but she left straightened out. Obviously, some of the same benefits are available to us at worship. As you know, at worship we get to be with the Lord. Unlike this woman, we know that He is going to be there. After all, He said, "For where two or three are gathered together in my name, there am I in the midst of them" (Mat. 18:20). We also leave better than we come. Our spirits are lifted (Mat. 11:28-30; Phil. 4:6-7; 1 Pet. 5:7). We are set free (John 8:32). We leave straightened out (Rom. 6:17-18; 1 Cor. 6:9-11).
This seldom talked about miracle of our Lord teaches us two wonderful lessons about worship. As we get ready to worship this week, let's not make any excuses. If we will push ourselves to be there, we will leave better than we came. 
Links
Your Feedback
Email: mail@thelightnetwork.tv
Voicemail: 903-26-LIGHT (903-265-4448)
If you enjoyed the show, please rate it on iTunes and write a brief review. Doing so helps us spread the word about the show! Thank you!
Subscription Links