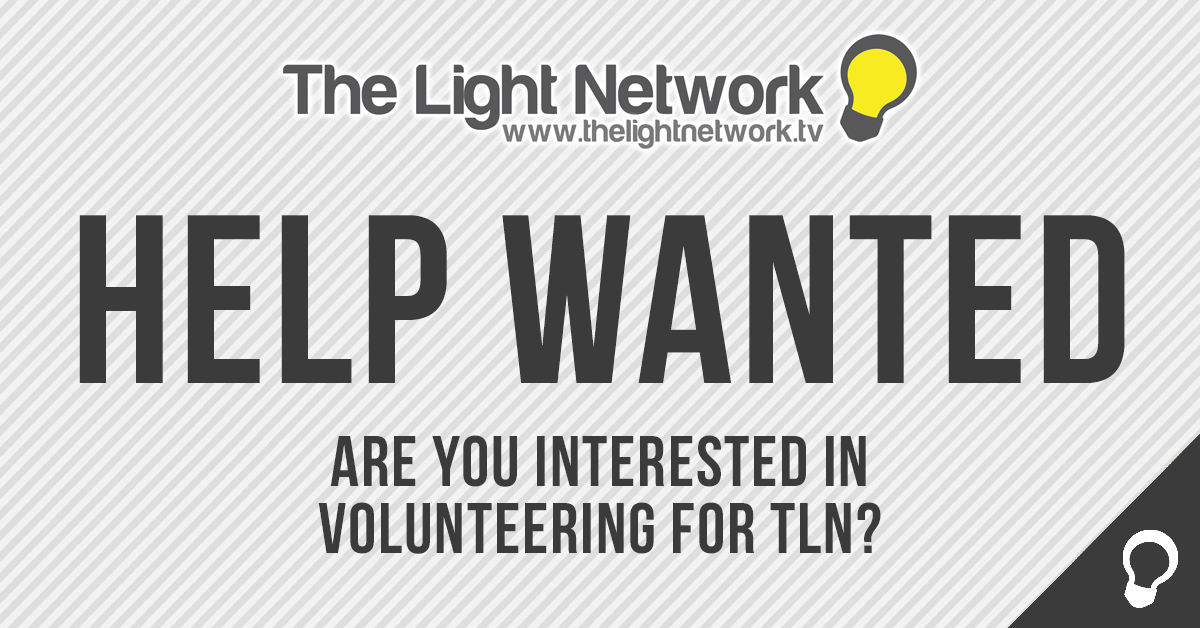 Each member of the team at The Light Network is a volunteer. No one gets paid for hosting and producing podcasts. In fact, each host pays to cover the monthly costs for their shows. We do what we do because we love the Lord, and we are passionate about His word, His church, and bringing Him glory.
We are excited to expand our support team! This team consists of volunteers who do not host podcasts, but work closely with the director to promote and produce TLN's content.
Skills Needed
In addition to being organized, committed, and punctual, valuable skills would include proficiency in social media (Facebook, Twitter, and Pinterest), graphic design, and audio editing (specifically in Audacity). It is not necessary for one candidate to have all of these skills.
The time investment of being on the support team would vary, depending on the level of your involvement. We are flexible, and can work with your schedule. However, a minimum investment of 2 hours per week would likely be required.
Are you interested?
If you think you could be a good fit and could bring good skills to TLN's team, we would love to hear from you! Please complete the form below to express your interest in being a part of our support team. In your message, tell us about your skills and background.
Just to be clear, this is not a paid position (there aren't any paid positions at The Light Network). We are looking for people who share our passion and our vision in bringing glory to God through TLN.