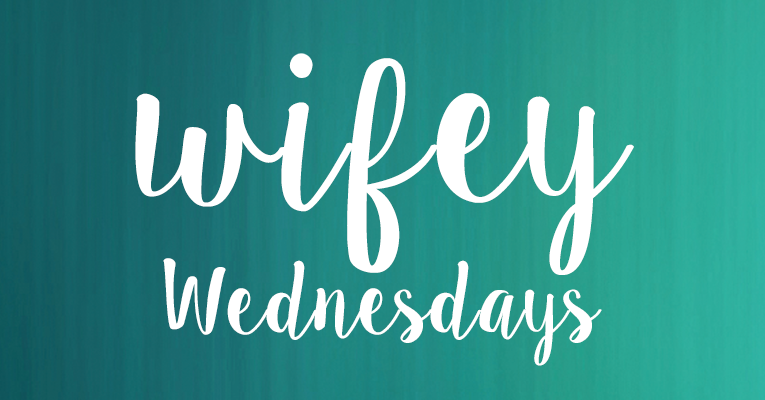 Podcast: Play in new window | Download
Wifey Wednesdays Season 5, Episode 12 for Wednesday, April 5, 2017
Emily is joined by Hannah Giselbach again this week to discuss 25 more practical ways to serve other people.
WAYS TO SERVE OTHERS (with links)
*continued from last week's episode. 
26: Invite a high school or college girl to come over and help you make goodies for the seniors at church. Your kids can help with this too. It's especially a bonus if the girl you invite is one you would feel good about your kids emulating.
27: Have your family Bible time in the home of a widow.
28: Host a widow's luncheon in your home. (http://thecolleyhouse.org/mamas-k-i-s-s-number-2-widows-luncheon)
29: Host a Bible study in your home. This could even be a weekly thing. Let your kids help you get ready for it.
30: Write letters to a children's home. (http://thecolleyhouse.org/mamas-kiss-46-write-letters-to-a-childrens-home)
31: Take older children to read the Bible aloud to someone elderly. This could be a weekly thing.
32: Teach your daughter how to sew aprons or pillows or some other simple item. Take these to someone elderly. If you don't know how to sew, engage your daughter with a Christian lady who can, and doesn't mind spending some time with her. It will be a blessing for both parties.
33: Offer to take neighborhood friends of your kids to church. Let your car be the "attendance mobile."
34: Take your children with you to invite people to gospel meetings, ladies days, seminars, etc. This can be anybody—Cashier at the grocery store, neighbors, teachers, piano teachers, waitresses, etc. Have your children personally hand out flyers, and say, "We wanted to invite you. We hope you'll come."
35: Ask your elders if you and your children can update one or more of the bulletin boards in hallways or classrooms at church. Be creative. Use lots of fabric or brightly colored papers and borders. Include a good message or advertise an upcoming event. Don't be afraid to display the simplest creation of a young child and don't stress if the final product is less than professional. Remember your goal is not to create something of museum quality. Your aim is to make something fit for heaven: namely a child's heart! Be sure and take your kids' photos with their bulletin board(s) when you finish and stick this on your fridge at home.
36: Do something nice together for someone who hasn't been nice to your child(ren). Talk about Romans 12 together and then bake cookies/ draw a pretty picture/ buy a fun toy at the Dollar Tree to take to the child who was unkind. Teach your kids to overcome evil with good. They will remember this all their lives.
37: Volunteer to wash the baptismal towels after a baptism. Let your children help you with this task and talk with them about how that, just like Jesus was buried in the ground after he died, we get to be buried in the water, just for a minute…and when we are, that's when our sins are washed away. And then, we get to be raised up…just like Jesus. And when we are raised up, the Bible tells us we walk in a new life (Romans 6:4). You will then get questions about what living a "new life" means, and you will get to show your child some practical differences in people who are living for the Lord and people who are not.
38: Bake cookies for church visitors with your kids. Use a little plastic bag holding a big chocolate chip cookie (or two smaller ones), and a hand-drawn Crayola masterpiece on the ribbon-tied tag. Perhaps your child can write the word "Welcome" or draw a picture of a heart with "Matthew 6:33" inscribed on it or maybe a tracing of her hand with "Hebrews 9:11" on it. For younger children, of course, you will want to bake on Friday and draw and tie on Saturday, so the project will not be quite so laborious. When that visitor walks in and your child courageously walks up and says "I made you this and I am really glad you came," the reaction will almost always be genuine delight.
39: Get involved in the planning and preparation for a ladies day or similar event. Think of simple tasks your children can do to feel that they are an important part of this event that will help people go to heaven.
40: Find ways for your children to be around and serve people with intellectual disabilities. Whether it's elderly people with dementia or Alzheimer's or younger people with any number of challenging disabilities, your children will grow leaps and bounds in servant-heart development if you will be sure they attend to the needs of those with challenges of the mind. Look for ways to help and encourage them, and let your kids be an important part of that. This will be an act of service, but will also teach your children to be compassionate.
41: Let your kids invite friends from non-Christian families over for a sleepover on some Saturday nights, with the permission from their parents to take them to church with you Sunday morning. http://thecolleyhouse.org/sister-to-sister-mamas-k-i-s-s-37-saturday-night-sleepover
42: Have a "gift closet" at your house where you store gift items you find on clearance. These will always be handy for housewarming gifts, little pick-me-up gifts for others, family Bible time prizes, care packages, etc. Nobody has to know you found the goodies on clearance.
43: Teach your children how to thoroughly execute a chore, then ask a widow of your congregation if your children can come over and do that chore. Say it this way, "My children have been learning how to dust this week. Can I bring them over and let them dust your house for practice? It would be so good for them." Most elderly members would get a kick out of this, and your children will learn a valuable lesson about service.
44: Decide together as a family that you are going to skip going out to eat at one of the weekly or monthly times when you have regularly been eating at a restaurant (even if it's only fast food). (Perhaps you typically eat out on Sundays—you'll forgo this for a month). Purpose that you're going to take the money that you're saving by eating at home and put it in a jar until you have enough to do something for the kingdom. Make that "something" very specific and enlist the help of your elders if you need ideas. When you complete the project, be sure you show your kids the fruits of their sacrifice so that it means something to them.
45: Make trail mix for missionaries to take in suitcase.
46: Take you children trick or treating in reverse to elderly. (You bring the treats!) Or, take DVDs to your neighbors if your children are too small to accept candy.
47: Be sure you are taking older children to any events in community that are protests to abortion or standing for clean entertainment or anti alcohol, etc. They will learn to be brave and yet kind early on in settings like this.
48: Contact a nearby prison and see if your children can head up a toothpaste drive in your congregation.
49: Go Christmas or Valentine caroling to elderly members. If you feel silly, you're probably doing it right. ☺
50:Let your kids make cookies to take and set on the conference table for the next elder's meeting, with a note that says, "Thank you for being our shepherds."
Links
Your Feedback
Email: emily@thelightnetwork.tv
Voicemail: 903-26-LIGHT (903-265-4448)
If you enjoyed the show, please rate it on iTunes and write a brief review. Doing so helps us spread the word about the show! Thank you!
Subscription Links