People
Director: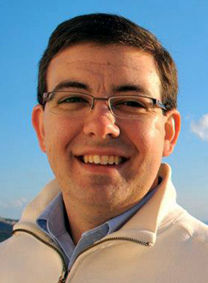 Robert Hatfield is a husband, a gospel preacher, a broadcaster, and a blogger. He and his wife, Emily, were married in 2011. They live in Charleston, SC where Robert preach for the North Charleston church of Christ . Prior to this work, he served the East Hill church of Christ in Pulaski, TN for seven years. Robert studied Mass Media and Bible at Freed-Hardeman University, from which he graduated in May 2010. His media experience includes hosting several hundred radio and television programs.
Check out Robert's website. Robert can be reached via e-mail at robert@thelightnetwork.tv, and also on Facebook, Twitter, or Google Plus.
Robert hosts The New You , Preachers in Training, Late Night at TLN, and The Church on Trial. He has also hosted The Salvation Podcast.
TLN Team & Hosts: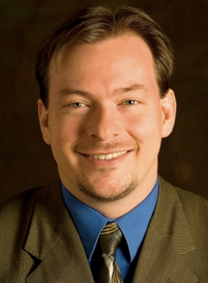 Dewayne Bryant serves as a Professor of Bible and Biblical Languages at the Southwest School of Bible Studies in Austin, TX and as an adjunct professor in Bible and biblical archaeology at Amridge University in Montgomery, AL. He also works as a staff writer for Apologetics Press and as a professional associate for the Associates for Biblical Research.
Bryant have MA degrees in Biblical Studies (Reformed Theological Seminary) and Bible (Lipscomb University) along with additional study in Biblical and Ancient Near Eastern Archaeology and Languages (Trinity Evangelical Divinity School). He is a Ph.D candidate in Biblical Studies with an emphasis in Old Testament at Amridge University.
Bryant is an active member of the Archaeological Institute of America, the American Schools of Oriental Research, the Society of Biblical Literature, the Evangelical Theological Society, and the International Society of Christian Apologetics.
He and his wife, Christa, have five daughters: Haydn, Ava, Sophia, Corinne, and Olivia.
Dewayne hosts Light from the Past on The Light Network.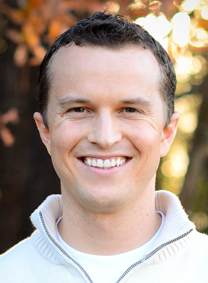 Torrey Clark serves as the preacher for the Collierville church of Christ in Collierville, TN (January 2014-present). Prior to that, he labored in LaGrange, GA. He holds a Bachelors of Science degree in Accounting from the University of Nevada, Reno (2007). Torrey is also a graduate of the Memphis School of Preaching (2012) and is presently enjoying the pursuit of learning at Faulkner University's Great Books Honors College Masters of Humanities program. Torrey is a Certified Public Accountant (CPA) who specializes in taxation.
Torrey is married to the love of his life, Alexandra, with whom he labors in the Lord. His intellectual interests include studying Scripture, Biblical languages, Christian apologetics, humanities, philosophy, culture, and history.
Torrey can be reached by e-mail at torrey@thelightnetwork.tv. He also blogs at "torreyclark.com."
Torrey hosts Culture Shock  and The Church on Trial  here on The Light Network.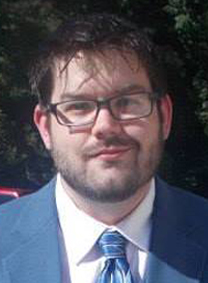 Andrew Crowe serves as the preacher for the City Boulevard church of Christ in Waycross, GA (July 2011-present). He holds an Associates degree for Computer Science from the LBW Community College in Opp, AL (2004). He is also a graduate of the Memphis School of Preaching (2009). He is currently attending Amridge University in the hopes of receiving a degree in Professional Counseling.
Andrew is single. As the only single person working with TLN he finds the subject somewhat awkward and wants to move on to the next topic.
Andrew has dealt with depression since he was a teenager. He had no idea how to properly deal with it until he came under the counseling of one his instructors at Memphis. Since then, he has devoted time and effort into the study of depression from a Biblical standpoint. He hopes to one day be able to counsel individuals suffering from mental issues.
Andrew can be reached by e-mail at andrew@thelightnetwork.tv.
Andrew hosts Under the Juniper Tree here on The Light Network.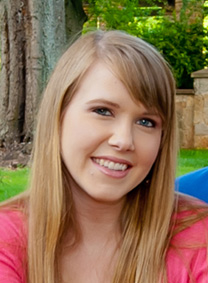 Emily Hatfield, originally from Huntsville, AL, graduated in 2010 from Freed-Hardeman University with a degree in journalism. She married the love of her life, Robert, in 2011, and is currently enjoying fulfilling her role in the home. She blogs regularly on her website, emilyhat.com . You can also find her on Twitter.
Emily hosts The Royal Family Podcast and Wifey Wednesdays. She also has hosted Navigating the New Testament. These are all podcast for ladies.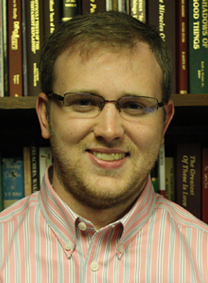 Brad McNutt was reared in Tupelo, Mississippi. After graduating from his local high school, Brad attended the Memphis School of Preaching from which he graduated in 2007. On July 25, 2008, Brad married Brooke Williams of Collierville, Tennessee. Since August 2013, Brad has been laboring with the Lord's people who comprise the Oxford church of Christ in Oxford, AL. Prior to moving to Alabama, Brad served the Coldwater congregation in Murray, Kentucky.
Brad enjoys reading, golfing and traveling with his wife.
Brad hosts The Book Club and The Church on Trial here on The Light Network.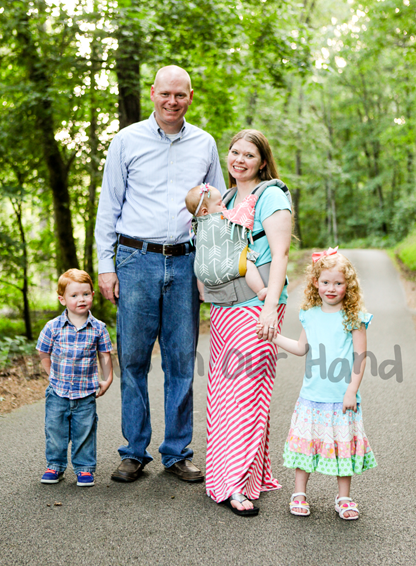 Wesley and Denise have been married since 2005 & have three beautiful children on Earth & three awaiting them in Paradise. They are passionate about godly parenting & desire to be an encouragement to other parents. Wesley is a pharmacy manager at an independently owned pharmacy. Denise is delighted to be a stay at home mom after teaching kindergarten & first grade for five & a half years. They enjoy family, church work, farming, photography, knitting, & woodworking–you can guess which of them do the last two! They are active members at the East Side congregation. You can read more about them on their family blog www.arrowsinourhand.blogspot.com .
Photo credit: Brittany Richmond Photography
Wesley and Denise host Arrows in Our Hand: Parenting With a Purpose here on The Light Network.